Photography

takes an instant out of time, altering life by holding it still.
Hey! I'm John Doe, the founder of the Click Academy.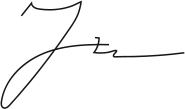 Photography has been a passion of
mine since I was a kid. And I would love
nothing more than helping people
discover the art of photography.
I worked as a professional photographer
for about 10 years now.
All the information in theses courses
has been learned over years of
clicking pictures of everything
from landscapes to cats to people.
Trusted by over 8000+ Students
 The Click Academy fam loves to help you reach your full potential as a photograph